Sustainable Shipping 2017
Scheduled
Events
Bremen
Map
November 20 – 21, 2017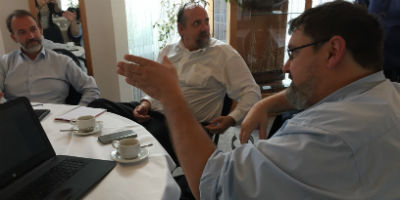 Gavin Allwright, Secretary of the International Windship Association and partner in the DUAL Ports SAIL cargo pilot, will be speaking at this year's Sustainable Shipping conference in Bremen, Germany on November 20th-21st.
About the conference
In addition to digital transformation and questions about which new digital business models will change shipping in the future, questions on sustainable and cost-effective ship operations are among the central topics that currently occupy the maritime industry.
The third edition of Sustainable Shipping 2017 once again focuses on technologies and economic considerations in the topic selection. In the workshops "Ballast Water / Bio Fouling", "Future of Ship Propulsion" and "Recycling according to IMO Hong Kong Convention", experts from home and abroad will discuss already available sustainable technologies, their potential applications and questions of profitability. In addition, future innovative technical and entrepreneurial developments will also be discussed. The congress will be opened with an overview of the Institute of Shipping Economics and Logistics on trends and developments in the global shipping markets.
Gavin Allwright will be addressing "The role of Windship Technologies".