20. December 2020
Cooperation between Dual Ports and InconE60 – today and in the future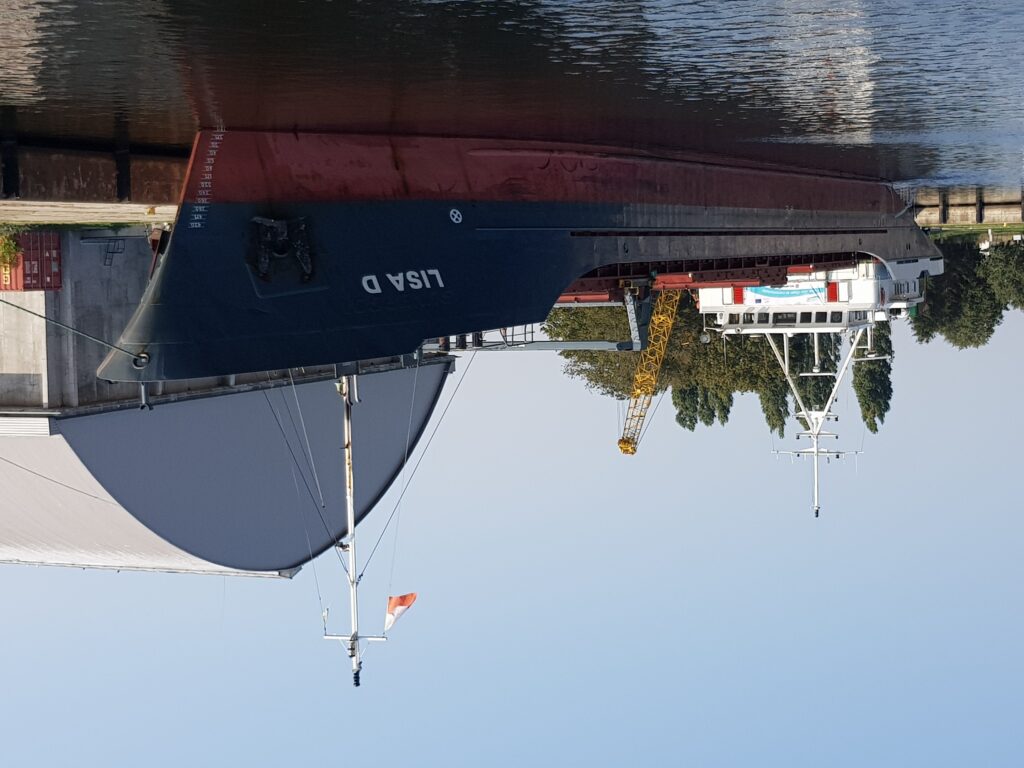 On 9.12. 2020, the EU Commission has launched its new Mobility Strategy, entitled "Sustainable and Smart Mobility Strategy", whereby zero-emmission ports and Short Sea shipping are 2 of the pillars.
Also SME and regional ports play an important role in the implementation of this strategy. Considering this new EU strategy, the EU projects InconE60 and DUAL Ports have decided to work together, linking SME and regional ports in the North Sea and the Baltic Sea. Whereby Dual Ports is more focusing on the integration of innovative and sustainable zero-emissions solutions in port management, InconE60 is focusing on the promotion of Short Sea Shipping in order to reduce the CO2 level of logistics. Both ports of Oostende and Vordingborg are partner in these projects.
The InconE60 project aims to develop a concept to launch regular navigation along the international E60 waterway and connect it to the network of other inland waterways – E30, E40 and E70. The idea will cover technical, economic, ecological and social aspects to achieve the best possible economic effects.
The project investigates transport solutions supporting the active development of the peripheral coastal regions of the South Baltic area, focusing on local ports as development centres. It will help increase the competitiveness of the Baltic Sea region and increase its accessibility and attractiveness. One of these solutions will be an open model of cargo flow in the South Baltic region, which will be addressed in particular to the business sector – cargo operators, logistics forwarders and other transport entities operating in this area.
The main results of the INCONE60 project will be:
A comprehensive report on the current economic and social situation of regions under the influence of local ports of the South Baltic and in some parts of the North Sea Region. The report will contain the results of detailed research and analyses of the transport system and transport infrastructure in the region (roads, railways, inland waterways, port infrastructure). The study will also cover the analysis of cross-border cooperation of local ports, investment and development needs and development barriers.
Computer model of cargo flow in the South Baltic region and North Sea region. The purpose of this model will be to show the current load distribution, organised by the transport sector and to present an alternative possibility of a modal shift of some cargo to sea-river and SSS transport modes
As part of the project, pilot trips will be carried out, the most important of which will be on the route Oostende (Belgium) – Klaipeda (Lithuania) in 2021. The cargo ship will call at Belgian, Danish, German, Polish and Lithuanian local ports. Its purpose will be to show the possibilities of transporting cargo along the International WaterWay E60.
For more information please contact:
Wim Stubbe, Lead partner of DUAL Ports and Port of Oostende
T: +32 487 548 768 | E: wim.stubbe@portofoostende.be