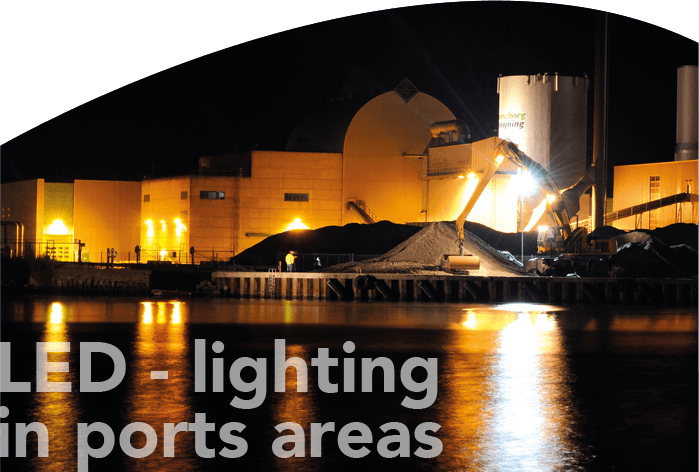 The objective of the LED pilot is to optimise the use of port area lighting. For safety reasons a good lighting is critical in port areas. However, traditional lighting systems in ports typically have short lifespans and are responsible for high levels of carbon dioxide emissions. 
The aim of the LED pilot will be to reduce carbon emissions, by installing, managing and monitoring a new intelligent and innovative lighting-system. This is based on energy saving LED lights. Different lighting scenarios are pre-programmed in the system, which makes it possible to provide precisely the legally prescribed light quantity for the respective operation (shunting, loading, no operation etc.). In addition, sensors are being used which allow a largely customized switch-on or switch-off of the lighting scenarios.
Want to know more about DUAL Ports?
Sign up for our newsletter here.