2. May 2022
Green asphalt leads the way to Port of Skagen
Traffic on Vestre Strandvej on Port of Skagen in the northernmost part of Denmark has become more environmentally friendly with new asphalt. The Port of Skagen now leads the way to a greener way for transport in and out of the port.
It is a new type of asphalt that saves both CO2 and absorbs the harmful NOx gases from the cars' exhaust, which is the background to the greener transport road at the port.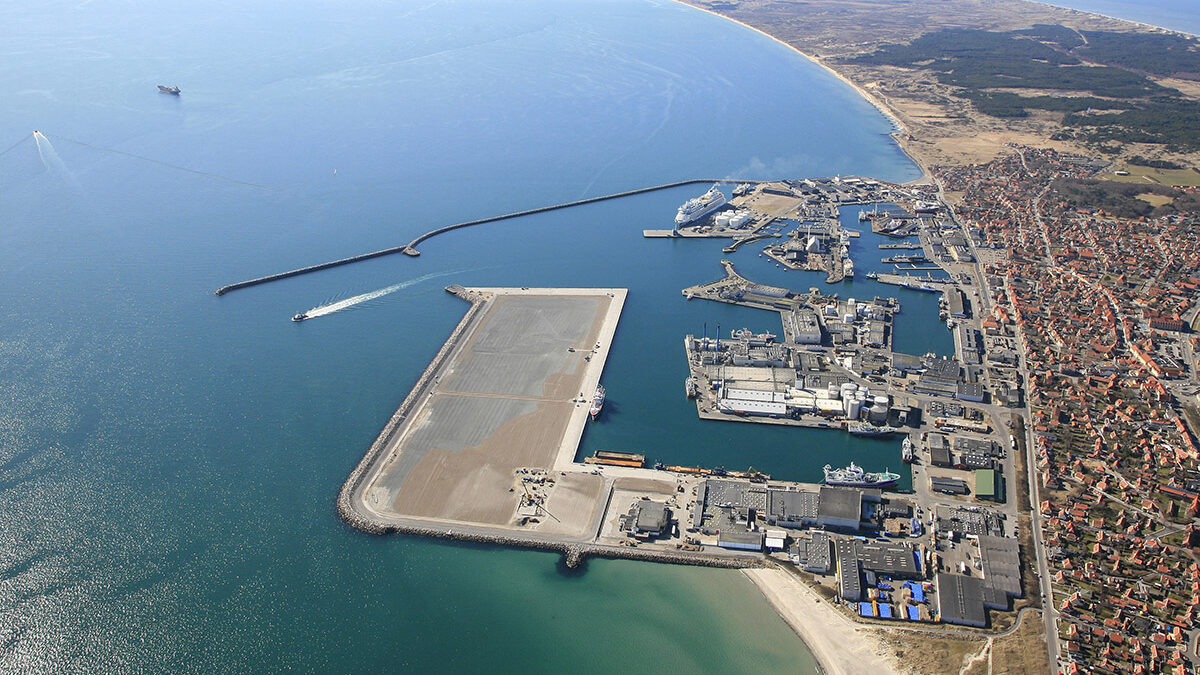 The new asphalt was laid out on Vestre Strandvej in autumn 2021 as part of the EU project Dual Ports, and the purpose was to test an environmentally improving asphalt of 7,300m2.
"Overall, the experience has been good, and we have got a good road to drive on. It works well, and even though the asphalt is produced differently than conventional asphalt, you do not notice the difference," says Jesper Rulffs, Business developer at Port of Skagen.
Jesper Rulffs is responsible for the project at Port of Skagen, a municipal self-governing port, and its an international commercial port as well as Denmark's largest fishing port.

The new asphalt laid out on Vestre Strandvej and tested is NCC Green Asphalt. It is new asphalt that is partly produced from recycled asphalt. In addition to reusing asphalt, a new production method is also used that enables a lower production temperature.
This saves CO2 in the production process and saves 8,524 ton of CO2.
The total CO2 saving is 25% in the process of producing the asphalt and subsequently laying it out.
NOx filter on top of the asphalt
The new asphalt coating is applied with AirClean® concrete granules after laying and this made Vestre Strandvej in Skagen an active nitrogen oxide (NOx) reducing surface – that is, when the sun shines, the harmful NOx particles are converted into harmless nitrate.
NOx is also called nitrogen oxides and is the gasses generated by the combustion of gasoline and diesel in cars and ships. NOx consists of both NO and NO2. The gas NO2 is harmful to human health.
The active concrete granules are specially modified with titanium dioxide (TiO2), which acts as a catalyst together with sunlight. In this catalytic process, NOx particles are converted into harmless Nitrate (NO3-), which is washed away when it rains.
"We saved CO2 when we laid the asphalt and we reduced NOx air pollution using the special granules that were strewn onto the newly laid asphalt. So, all in all, we are satisfied with the result of the project," says Jesper Rulffs, Port of Skagen.
Tests in Germany and China estimate an NOx reduction of between 15-25%, and it is at the same level at Port of Skagen.
This means that the new road surface on Vestre Strandvej will have the same air purifying effect as 70,000 m2 of forest.
"We do this as part of our sustainability profile at Port of Skagen. We are doing what we can to give the port a greener profile and for the world to become greener. In relation to the project of using environmentally improving asphalt, it is our conclusion that it is a good idea, but that overall, it is too expensive for us to do it without economical support," says Jesper Rulffs.
The price of the environmentally enhancing asphalt is double that of conventional asphalt.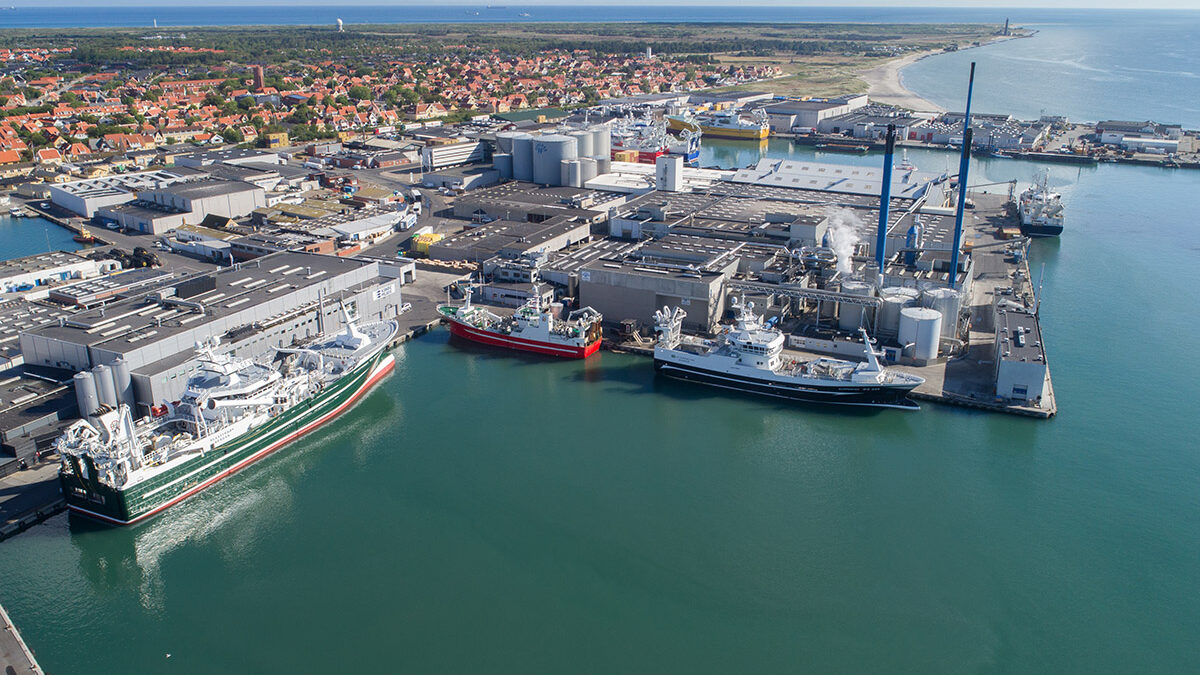 Many initiatives at Port of Skagen
Port of Skagen has been working for several years to reduce CO2 emissions from the port, and this has been done through three major initiatives.
The port is electrified so that most ships can use shore power when ambient
Port lighting has switched to LED lighting
Cooling plant and lighting systems at the port's fisheries auction have been replaced
The overall development of electricity consumption at Port of Skagen has increased, although the port's area has doubled since 2014, the port's own electricity consumption has decreased.
On the other hand, sales of electricity have increased due to the increased purchase of shore power by ships when they are moored.
In 2014, the port's own consumption of electricity was 1.051,180 kwh, whereas by 2020 it has been reduced to 659,803 kwh, which is a reduction of 37 percent.
Port electricity sales have increased by 29 percent since 2014. The increase in electricity sales is largely because more ships connect to shore power, which is a sustainable alternative to the ship's auxiliary engines.
According to the annual report from Port of Skagen in 2020, the port emitted 437 tons of CO2 in 2014, and this has been significantly reduced to 200 tons of CO2 by 2020.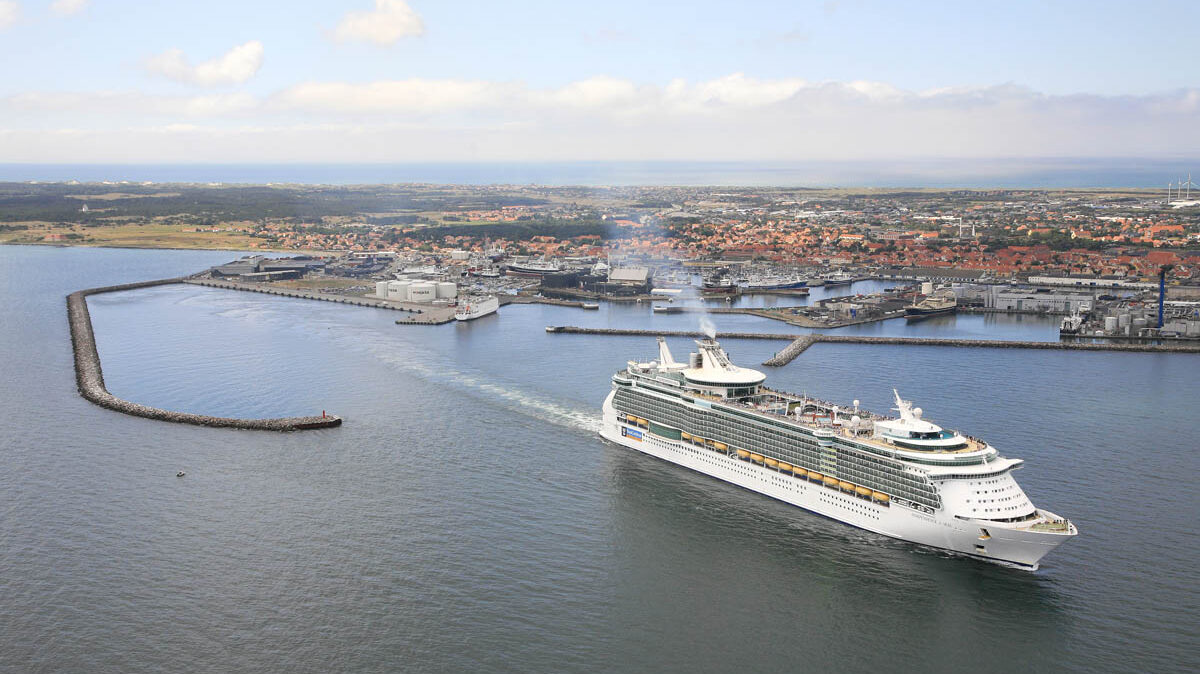 FACTS ABOUT Port of Skagen
Port of Skagen is responsible for the operation and maintenance of 6.6 km of quay and 162 hectares of port area.
The port is Denmark's largest fishing port and an active commercial port.
The port has five business areas:
Cruise and experience economy
Port of Skagen is ambitious and wants to support a responsible and sustainable transformation of society.
Sustainability means that they balance three sub-areas in terms of economic, environmental, and social sustainability. Sustainability for Port of Skagen means that they find the right balance between economic, environmental, and social sustainability.