31. August 2021
Welcome to new DUAL Ports partner, Greenpipe
Announcement from Greenpipe, August 31, 2021
At Greenpipe we are driven to develop and invent sustainable and green solutions. Therefore, we are proud to announce the next project to further contribute to future generations. The pilot project is looking to improve the possibility of producing renewable energy via floating solar panels using recycling plastic waste to build the floaters, thus working on the basis of a circular economy.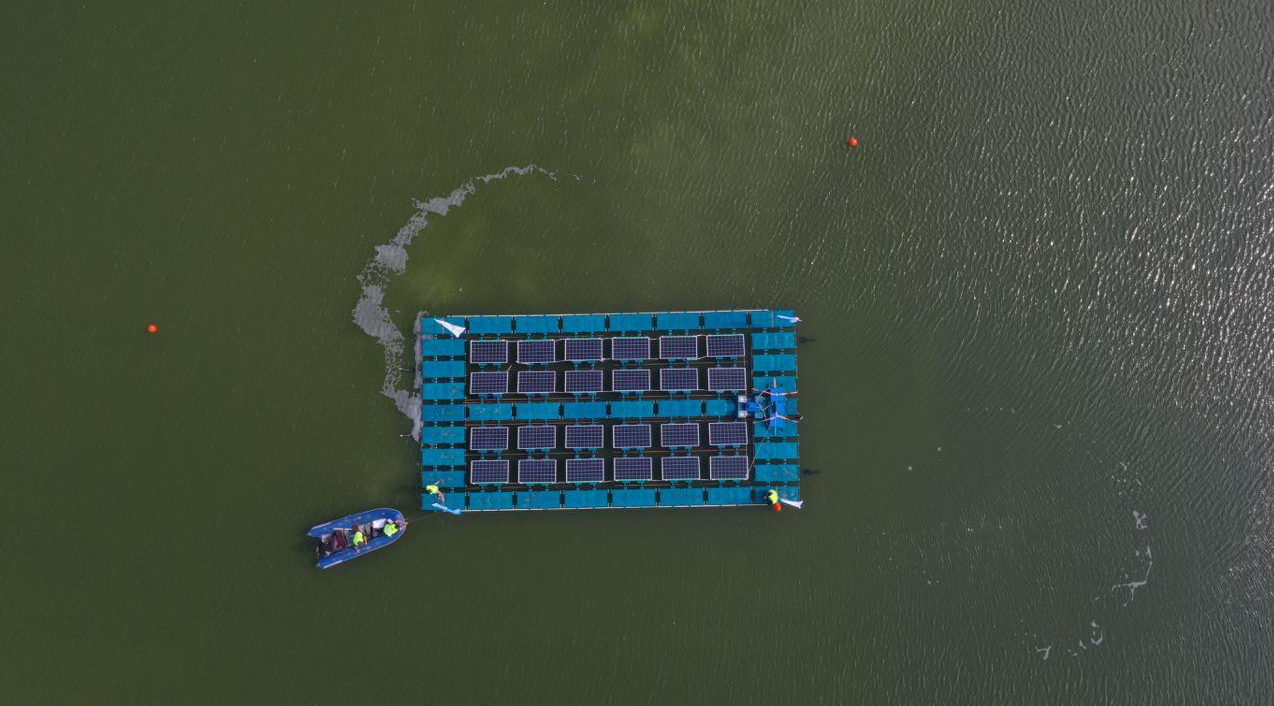 Within the project our established subsea cable protection, Snap Panzar™, will be incorporated to protect the power plant's export cables.
The pilot project, which is a cooperation with the French start-up company HelioRec aim to revolutionize green electricity production, is financed with support from the Interreg North Sea Region Dual Ports programme – Developing Low carbon Utilities, Abilities and potential of regional entrepreneurial ports (10/11/2015-31/12/2021). Dual Ports is a €8,69m project, 50% co-funded by the European Union and the European Regional Development Fund through the Interreg North Sea Region Programme, Eco-innovation priority.
At a first stage, the floating solar power plant of 10 kW will provide electricity to a warehouse in the Port Oostende, Belgium, where an old boat is being restored. This will minimize the use of the existing diesel generator and consequently 924 kgCO2eq. per year will be reduced. The floating solar power plant will be installed during October 2021.
The main parameters of the power plant will be assessed:
– Survivability in sea-conditions of power plant with Snap Panzar™ cable protection pipes
– System movement
– Energy production evaluation
– Hydrophobic additives assessment
With the future possibility to install floating solar power plants, we are looking to reduce CAPEX&OPEX of power plants to increase the efficiency of solar panels and save land space. For more info on DUAL Ports: https://lnkd.in/emdy3FWy