22. June 2018
Orkney is the Hydrogen future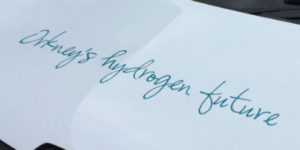 The scene was set in June at the northern isles of Scotland – The Orkney Islands. The agenda was the progress of the DUAL Ports Hydrogen Pilot.
Winds were raising, but the sun was high, when the DUAL Ports partnership met in Kirkwall, Orkney, to explore the possibilities of wave, tide and wind energy, and the production and bunkering of hydrogen for ferry vessels. The partnership was welcomed in Scapa, Orkney, by Technical Superintendent David Hibbert, who gave an introduction to the islands and the Orkney Islands Council Marine Services.
The initial point of the Hydrogen pilot, within DUAL Ports, was to develop a business case, where hydrogen for use in cars and shore site operations would be applied to a bunkering system for moving vessels. A hydrogen ferry was a hypothetic idea, at the beginning of the project.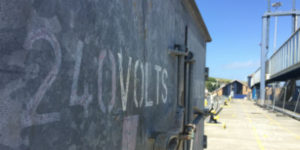 However, Orkney Islands Council are working on different hydrogen projects, and as things develop a hydrogen ferry is now planned to be developed through another project (HySeas III), to be launched in 2020. Therefore, a bunkering system for this vessel has now become a reality and the Hydrogen pilot in DUAL Ports is no longer 'just a paper project'. ITM Power will be working with Orkney Islands Council Marine Services to assess a number of bunkering options, as well as providing green hydrogen to the ferry, that will result in a ground breaking development for marine transport.
"Within two years' time, we will have the need for an actual bunkering system, for this new hydrogen vessel. The HySeas III project will develop the world's first renewables-powered hydrogen ferry, marking a paradigm shift towards entirely emissions-free marine transport," says David Hibbert, Technical Superintendent of Development and Infrastructure, Orkney Islands Council Marine Services.
Why Hydrogen?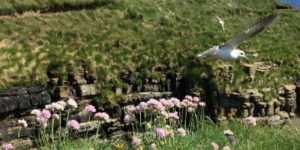 Orkney is an island group north of Scotland, that consists of 70 different islands. The position of the islands make for perfect weather conditions and the islands are self-sufficient in renewable energy due to massive tides going in and out of the North Sea, and preferable wind conditions. In fact, the islands produce more energy than can be consumed, and even more than can be exported to the mainland and the national electricity grid – therefore, efforts are being made investigating and researching how to use the excess amounts of renewable energy on the islands, in order not to waste it.