Sign of the Times – Final Conference
Venue: Representation of Lower Saxony to the European Union, Rue Montoyer 61, 1000 Bruxelles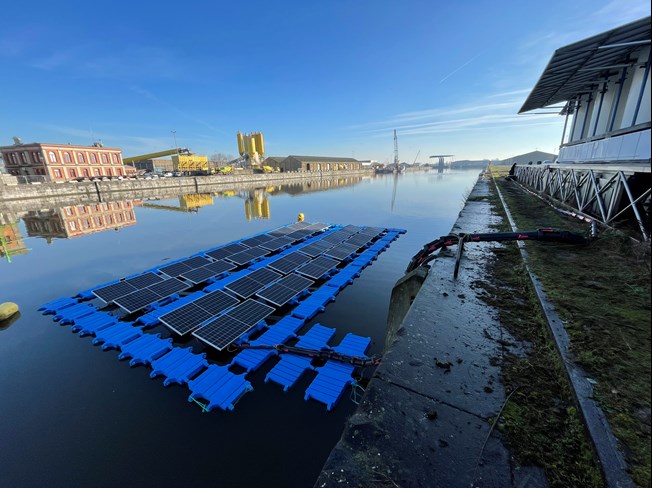 Floating solar, smart LED, integrated renewables-based systems, sustainable sedimentation and various other energy-efficient low carbon solutions implemented in EU port infrastructure and management practices will be presented at the free conference "DUAL Ports: sign of the times…" taking place in Brussels on 16th June.
COME, COLLABORATE, NETWORK, SHARE YOUR KNOWLEDGE and, if you are a company, inform the participating ports about your smart technologies.
The Dual Port project has been a major success and we have by far proved that ports play a vital role in the green transition. The project turned out to be a frontrunner in creating green and climate friendly solutions in ports around EU.

Jan Allaert, Project Lead
VENUE
The event will take place at the Representation of Lower Saxony to the European Union (Rue Montoyer 61, 1000 Brussels). To reach it from Brussels Midi take the Metro line 2 or 6 in the direction of "Elisabeth" and travel five stations to "Trône/Troon". Get off there and follow the signs to "Montoyer". Walk for 2-3 minutes as far as number 61.