15. December 2020
Soil Project: Further expansion at the Port of Vordingborg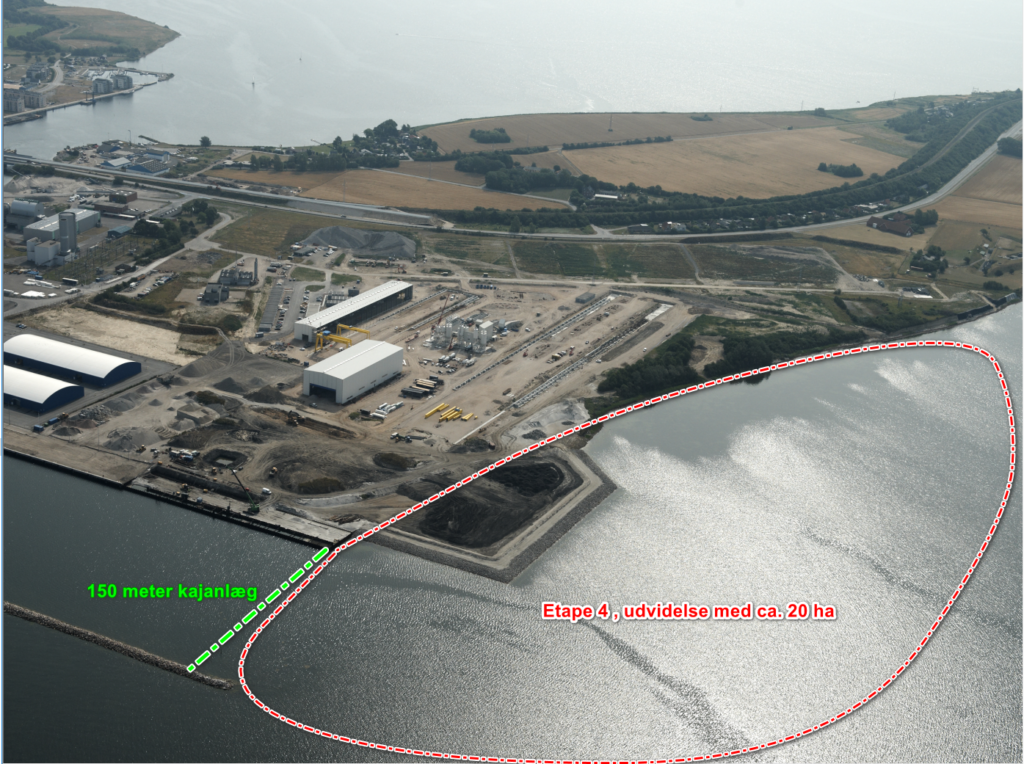 A unanimous and visionary port council recommended the initiation of yet another port expansion, which has been approved by the local municipal council of Vordingborg. The tender business was commenced in autumn 2019 with an expected start of the actual construction work in 2021.
Stage 4 of the port expansion is a land reclamation project that will expand the port area by approx. 200,000 m2. In addition, a quay facility of approx. 150 m will be built. Today Vordingborg Port has approx. 180,000 m2. The new project will result in more than a doubling of the existing land.
Since the costs of establishing Stage 4 are covered through payment for receiving the soil, the port does not have to raise loans.
A recovery project
The project is to contain the area and subsequently fill it up with soil and recycled products from other construction projects. Today, huge amounts of soil and other industrial residual products are generated from the many construction projects around Denmark. By establishing a recovery project in South Zealand, companies in the municipality and in the area will have easier access in terms of getting rid of soil close to their construction projects. Vordingborg Port has an extensive experience within recovery projects, as the port has been a partner in the EU Interreg project DUAL Port. Stage 4 is part of the original master plan and is therefore a natural extension of these experiences. In the recently completed port expansion, a number of recycled products were also used.
Business and maritime hub
The latest port expansion finished in March 2019 which has led to investments from local businesses in port terminals, machines and manpower. In 2013 there were only few employees – now the Port of Vordingborg employs 40 persons. Just a few years ago, there were 3 companies on the port area – now there is 13 different companies within the business of exporting and importing feed, grains, fertilizers and raw materials among others.
With the further port expansion there will be room for more new companies and in the spring 2021 a new gas station will be build on the port that can provide further service.
For more information please contact:
Jan-Jaap Cramer, Port Director in Vordingborg Municipality, Port of Vordingborg
T: +45 24 76 41 93| E: jjcr@vordingborg.dk